Just off Highway 1 in Spences Bridge , British Columbia ,Canada, where we are over looking the Thompson river world famous Steelhead fishing and fishing for Salmon and train spotting both sides of river, open all year for cabins, family reunions in cabins and R.V. sites, please note water in park is turned off mid November, hiking and scenic
walks in area .

PLEASE NOTE ***DUE TO THE FLOODING CATASTROPHE NEAR MERRITT/SPENCES BRIDGE AREA, OUR PHONE LINES ARE DOWN AND OUR AVAILABILITY TO RESPOND TO EMAILS IS LIMITED. PLEASE BARE WITH US DURING THIS DIFFICULT TIME. OUR THOUGHTS AND PRAYERS ARE WITH THOSE AFFECTED BY THE FLOODS.***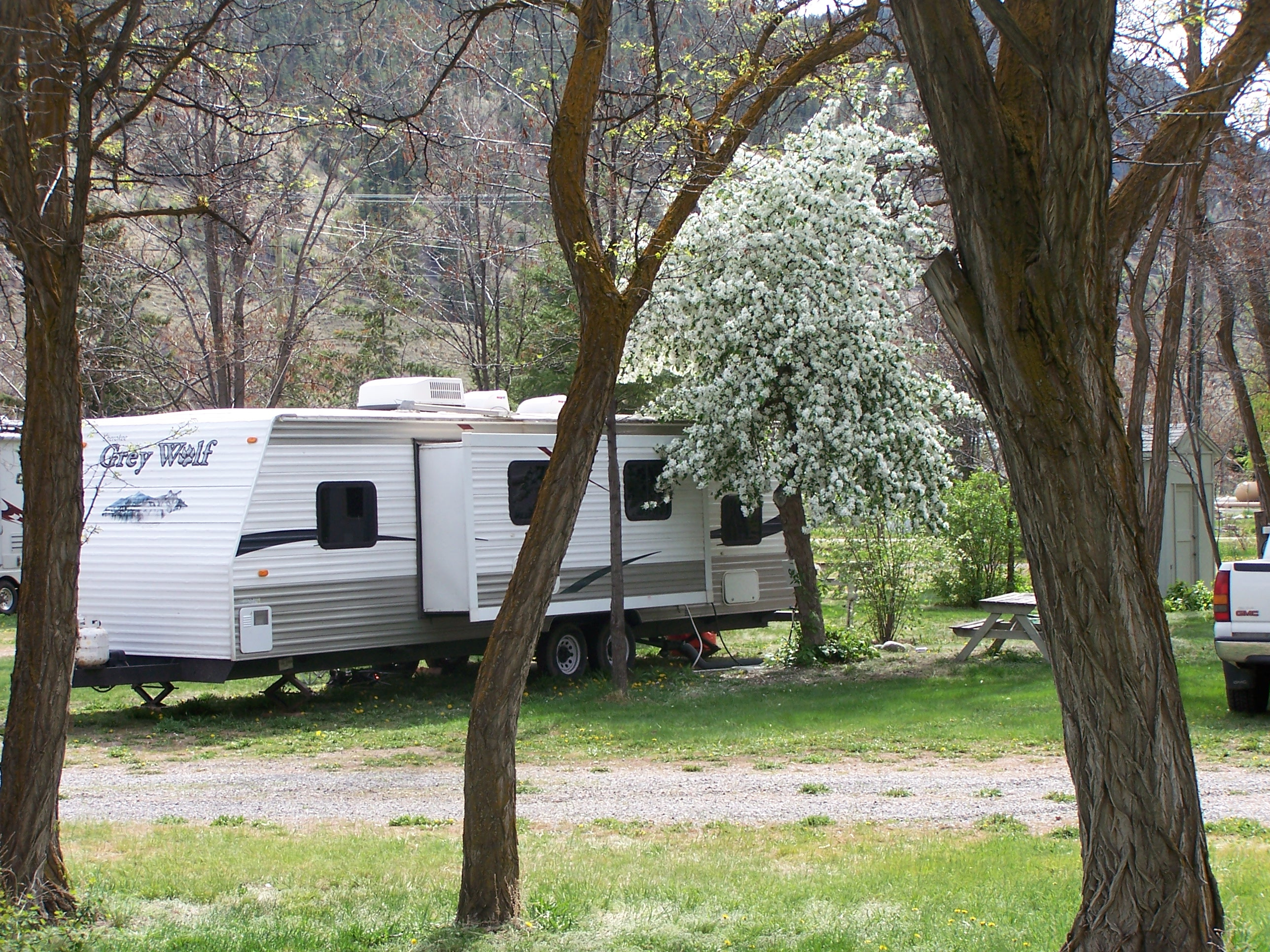 32 campsites available with:

Power/Water/Sewers.
Showers included with stay
4 people per site, extra person or persons extra charge per person.
- PLEASE BOOK EARLY !
- Bookings will be charged unless 7 day notice given .
NOTICE TO CUSTOMERS:
If customers pay for their stay but leave in between, they will only get 50% of their
refund and will be subject to cancellation/service fees.
OR
Customers can use their payment as credit and can save it for future stays at Acacia Grove!
**If customers have to leave due to emergencies, they will receive their refund once proof is shown.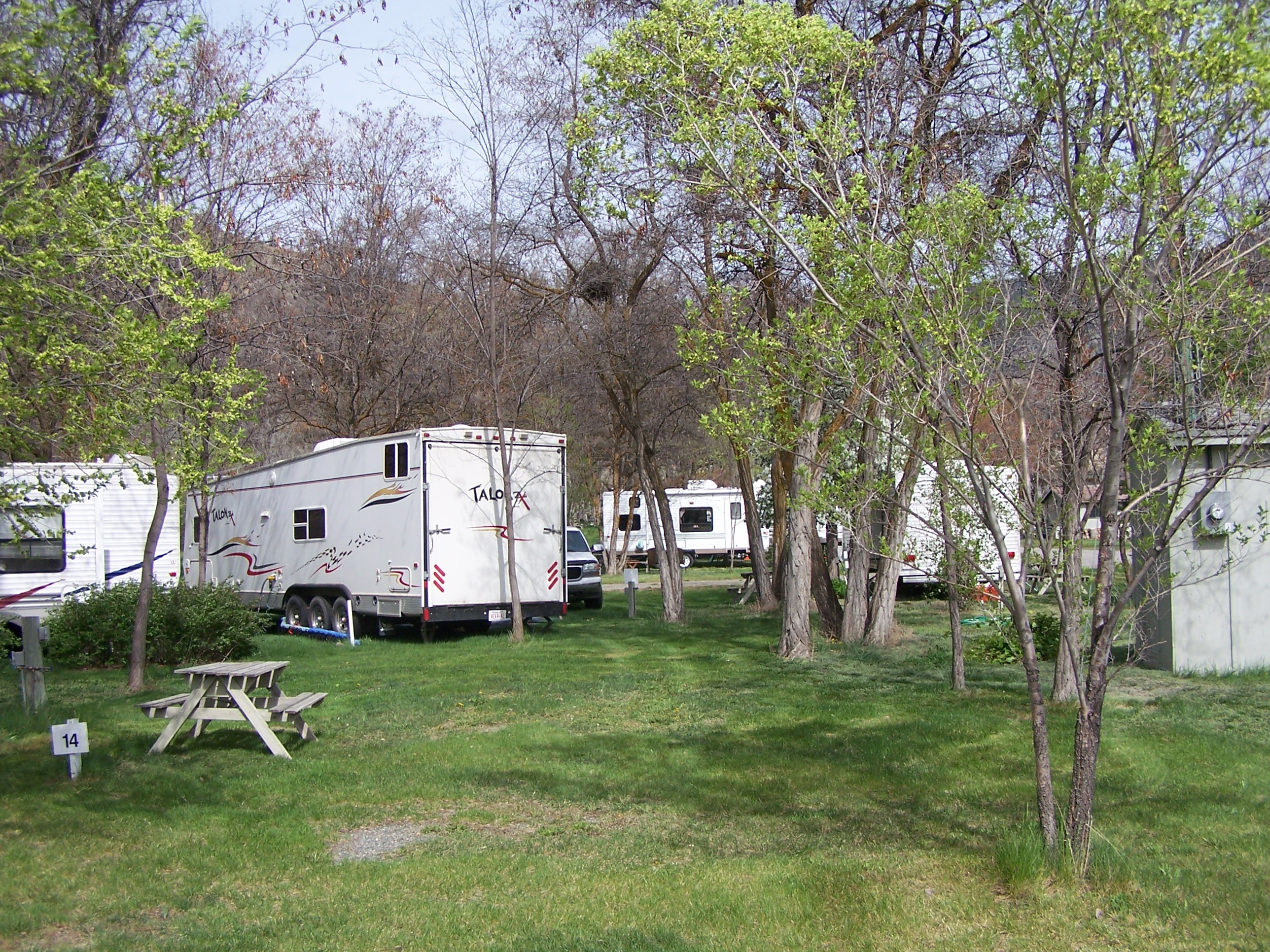 Corner of campsite.
Pull-thru's available.
Most sites are large up to 60' and shaded.
Laundromat on site.
Sunny or shaded areas and views of the river or mountains.
We are pet friendly but ALL pets must be on leash at all times and walked away from R.V. sites and pick up or customers will be asked to leave failing this rule.
Front of cabins and lawn area for guest to do their thing and cook their steak on the B/B.
Spend lots of quality time in the area by reading a book along the river bank.
Plenty of space for gatherings and group activities.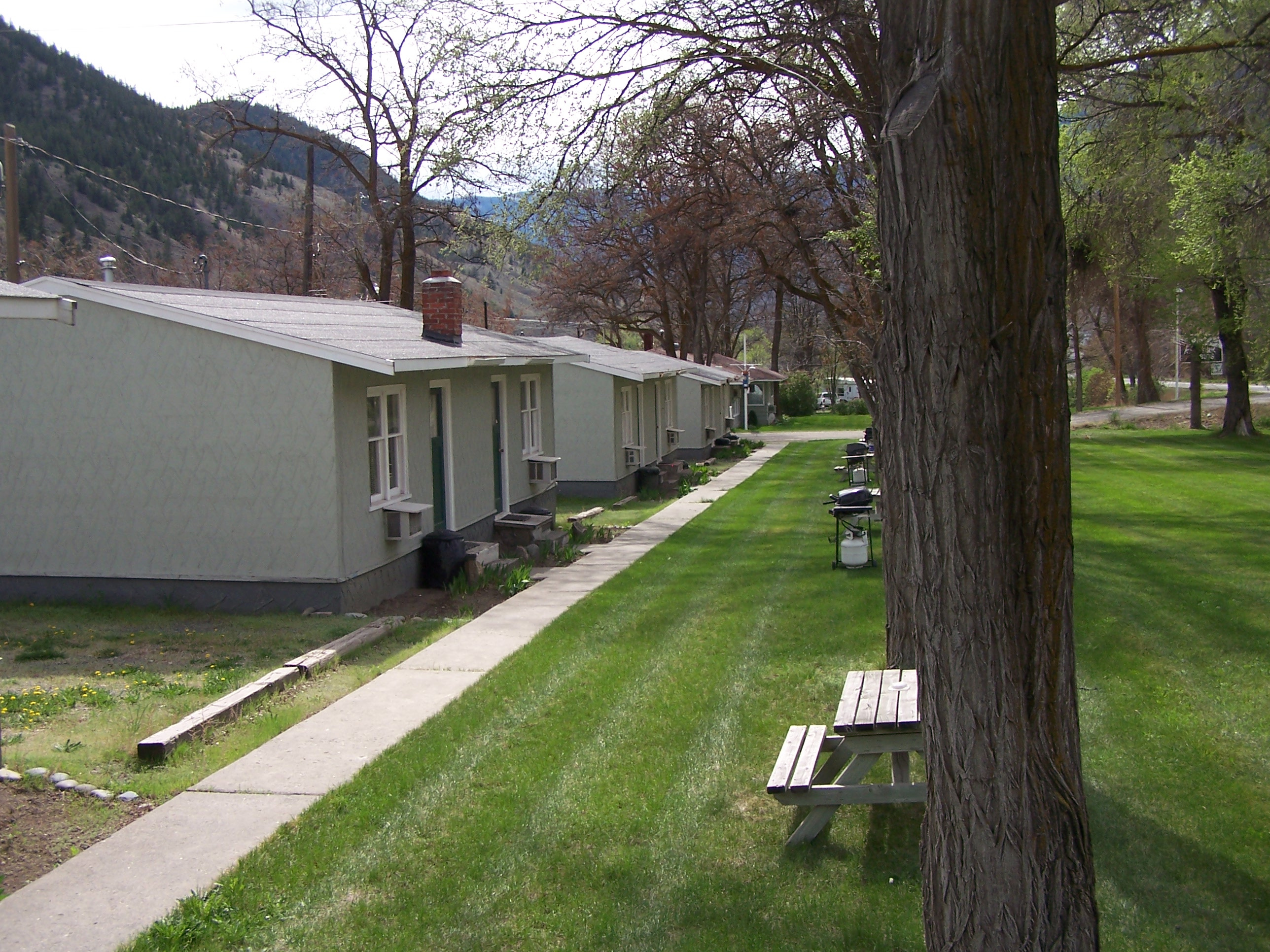 8 Cabins:
Cabins have 1 double bed and 2 single beds
Laid out with the double bed and a single bed in the back bedroom and a single in the front room
Full kitchens with pots/pans /plates etc.
Shower & Toilets
Linen including air-conditioned and heating
Rustic in nature